We are 5 Star Rated by our customers!
Archdale | Greensboro | High Point | Lexington | Thomasville | Trinity | Winston-Salem
Welcome to Stanley's Simply Green Lawn Maintenance & Landscaping
Stanley's Simply Green has been servicing Guilford, Randolph, and Davidson counties for over 15 years, and is your premier lawn care and landscaping contractor for all of your landscaping and lawn care needs. Locally owned and operated, Stanley's Simply Green is dedicated to providing top-quality lawn service and outstanding service throughout the surrounding communities, including Thomasville, High Point, Greensboro, and Winston-Salem. We are fully licensed and insured, and offer comprehensive services to both residential customers and commercial businesses. Our main services include comprehensive lawn care, landscaping, tree services, hardscapes, grading, retaining walls, and much more.
Stanley's Simply Green is dedicated to providing high-quality lawn maintenance services at affordable prices, and we are known for our attention to detail. We truly care about our work, and believe in open communication to carefully attend to your needs, with the goal of creating a space that is healthy and beautiful. We treat our customers how we ourselves would want to be treated.
We know how important your lawn and landscape is to you, which is why we offer year-round lawn care and landscaping maintenance. This includes overall landscaping, lawn mowing, aeration, spring and fall clean-up, reseeding, weed control, fertilizing, and much more for residential and commercial properties. Contact Stanley's Simply Green in Thomasville, NC, today for all of your lawn care needs!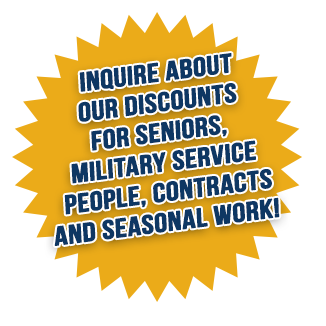 Additional Services We Provide
for both Commercial & Residential
Tree Services, Including Tree and Stump Removal
Tree Maintenance, Including Trimming, Pruning, and Reduction
Tree Fertilization and Treatments
Pressure Washing
Debris Hauling
Leaf Removal
Storm Damage & General Clean-up
French Drain Installation
Excavating
Tractor Work
Retaining Walls
Lawn Applications
Mulch
Pine Needling
Paver Walkways
Providing high-quality lawn maintenance services at affordable prices.