We are 5 Star Rated by our customers!
General Landscaping Services
• Property Grading
• Seed Sowing
• Start-Up Irrigation & Drip Systems
• Aeration
• Pruning
• Lawn Applications
• Leaf Removal
• Hydro-seeding
• De-Thatching
• Tree & Bush Trimming
• Hauling
• Plant Trimming
• And Much More!
• FREE ESTIMATES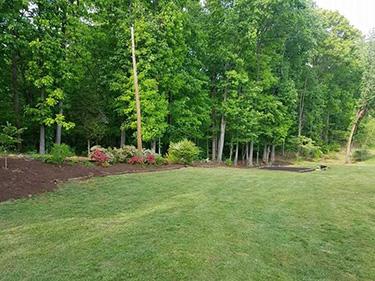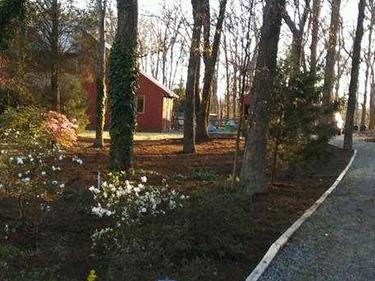 Whether you need general landscaping services, such as mulching or planting new shrubs, or are looking for a brand-new landscape design for your property, Stanley's Simply Green is here to help! We provide spring clean-up services in addition to leaf removal, fertilization, aeration, and much more. If your property has never had proper landscaping or you're looking for a complete redesign of your existing space, we can do that, too.
At Stanley's Simply Green, we are in the business of making your property look the best it possibly can. We have a passion for providing excellent service while giving you a polished, healthy, and beautiful landscape. Taking care of your grass, trees, and plants on your property is our priority. In the spring, mulching plants helps control water run-off and soil erosion, while aerating your lawn lets the water reach the roots. Proper landscaping is essential to home and business owners, and Stanley's Simply Green is equipped to handle all of your landscaping needs.
You know your vision. You know your color scheme and the "feel" you're looking to achieve. Stanley's Simply Green can do the rest. With over 15 years of experience working with arbor care, plants, and grasses, and extensive knowledge on what plants and flowers work together to complement each other, we will work with you on designing your perfect outdoor space. We know the importance of communication, so we consult with you so that we understand your needs and what you would like to achieve. Your satisfaction is of the utmost importance to us, and we take great pride in knowing our specialized team can exceed your expectations. We will design a plan that will include turf installation, if needed, and any annuals, perennials, shrubs, and ground cover that will best reflect your vision. No job is too big or too small, and we work with landscape design with both residential and commercial customers.
Contact Stanley's Simply Green today for your landscaping design needs!